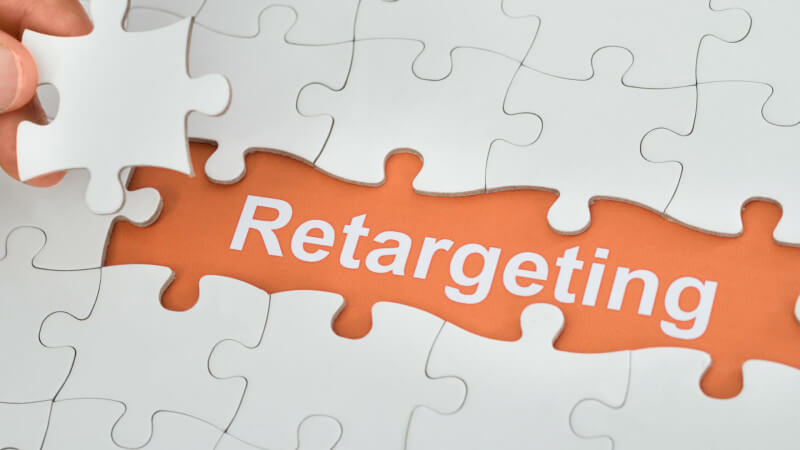 Competition is crucial for success. If you do not have a competition you'll never endeavor to grow or upgrade learning new things instead will always remain stuck with the orthodox method of doing things. The world for the frog is limited and confined to the well it stays. It cannot experience or imagine the greatness and gigantism of the ocean outside the well.
Alternately, if you do have a competition then it is not an easy morsel to engulf and ram down your throat from a nicely furnished food plate. Competition will turn your night into day. Your every step taken and effort incurred will matter and count. There are chances of downfall if you don't give a firm fight or beat the competition. Fighting a competition doesn't mean to degrade or push down someone violently rather it means to upgrade your skills or talents or techniques over the others to unveil your identity among the people and between the tough competition of the universe.
In this digital world, it is vital and inevitable to share an upper hand to stand above the contenders and thereby increase the chance of improving your business online.  People opt to various innovative techniques and methods to stand strong against their challengers. Out of all those methods, we will cover "Retargeting or Remarketing" in this article.
What is Retargeting or Remarketing?
To express it in simple words, Retargeting or Remarketing is basically a powerful concept or method or style or technique by which we drive users upon a second visit to the same web page or portfolio page or enquiry page or ad that they had visited during their first visit on the website.  They can also be followed up over the internet through advertisements after they have left the website. Retargeting is also termed as remarketing by many people though there are little differences between both terminologies in terms of their usage person wise, rest the ultimate objective remains same in the end i.e. to catch the bounced or lost target user through different techniques and methods. There are retargeting tools and google remarketing techniques those are widely used these days.
How Retargeting style can be incorporated into the website and how it works?
It is quite simple. It is done through enabling and placing cookies on the website visitor's machine.  It is basically achieved by JavaScript encoding.  All you've to do is to add a small piece of code or pixel to your website at the backend. This code will remain unnoticeable to the visitors and will not hamper site's performance. It drops cookie anonymously every time a new visitor arrive at and explore the site.
The cookies once downloaded to the visitor's browser and machine will act when visitors revisit the site. The action of cookie or cache will let the visitors to see the ads they displayed an interest earlier or to visit page/form they landed at previously.
You can set the criteria, if the visitors meet that criteria then their cookie ID will be added to your remarketing list which you can later use to export and email them through remarketing. You can set multiple lists with the range of different criteria.
What Retargeting will help with?
It will help capture bounced traffic upon their revisit to the site i.e. it will drive engagement of website visitors who earlier during their first visit surfed through a section or page on your website but didn't put an inquiry or bounced from a purchase page. It will help follow targets leaving the site, with the ads targeting them based on their actions on the website all over the internet they explore. In short, it allows you to remain in connection with the target audience even after they have left your site.
Why this method is effective?
It has been perceived through thorough research and observation that only 2-5% visitors convert during their first visit while 95-100% visitors are most likely expected to be converted upon their second visit and this is where retargeting method and tools come into picture to play their role in turning the aforesaid percentage into real figures.
It is most effective method since it spends on advertisement targeting the right visitors and audience who are already aware of your brand and have recently showed interest in your product and services.
How the visitors are targeted through this method?
It allows you to set forth targeted ads towards defined audience who had previously visited your website as they browse elsewhere around the internet. They will be put to the same web page or ad upon their revisit to the same site. The post or display or placement of relevant ads to the visitors is generally determined based on their activities on your site. After cookies are set, you can target them with ads wherever they are on the internet.
What are the key benefits?
You can precisely target the right audience at the right time with the right relevant ads.
Your spending is used in the right direction.
You can increase your market reach.
You can create more chance of bringing the lost visitor back to your site.
You can increase the visitors flow on your website by reengaging the lost customers.
You can generate a good chance of procuring more business.
People will be shown your ads who once demonstrated their interest towards using those products/services previously.
You will be able to differentiate yourself and stand up above the competition.
You can reconnect with people in a meaningful way and drive them to stay more on your website through improved engagement.
No need to seek customers through identifying the keywords they are using to search you over web. You will all know about your target demographic as where they land on your page and what they like to do, where they want to visit & you can use those details to reach them easily.
Flow of Remarketing/Retargeting: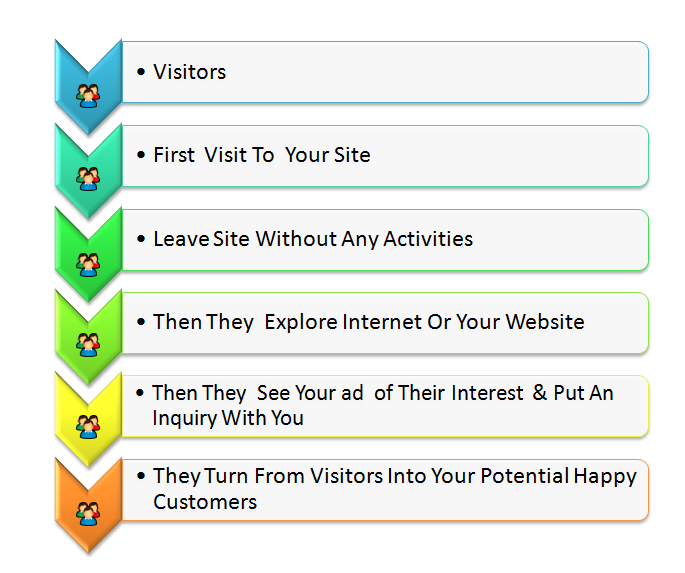 Retargeting or Remarketing is undoubtedly must to have Feature requirement these days since it can take your business to great heights.  Feel free to contact us should you need any further assistance or if you've any questions or queries on remarketing/retargeting.
Write us at darshan.shastri@webelephants.com to have your website's remarketing done through us.