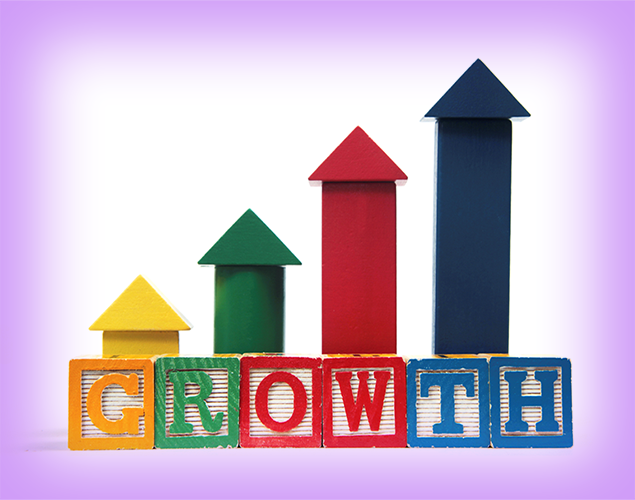 Since years people have witnessed fluctuating economy and experienced tough phase like recession in the recent past. It is vital to withstand, uphold and survive when the economic variations are unpredictable or irregular. In order to avert downfall, it is very important to quickly adapt to the changing world/environment and economic circumstances hence it becomes crucial to utilize money effectively, wisely and in an apt manner for your business. It is crucial to get timely return on investments to enhance and uplift your business.
We all have specific business needs, money requirement and targets that we plan every month or year and make successful or unsuccessful attempts to achieve them. If we become successful in fulfilling these plans/targets then we strive to take a leap to increase or improvise them as a cycle of growth and even if we fail we incessantly strive to achieve them without relinquishing. In either case, we don't give up and keep incurring our efforts to grow increasingly and progressively in less time. We all want to grow in less time though we show patience to achieve the set and defined goals. In this competitive world everyone is looking to become successful and pushing hard to earn money and success so it is important to give respect to economy and competition too and there are many such factors like competition and economy that hinder Growth and Success however competition and economy are the major cause to decide growth or downfall of any organization hence survival topic becomes essential and debatable.
In today's modern era the definition of survival of the fittest has taken a new form as "survival of the fittest, fastest and smartest". The smarter you work and use your economy the better you will yield from the efforts incurred. These days you don't have to drag or lift heavy bags, the wheels attached to the bag will minimize your job efforts and time. Effective usage of time and efforts will definitely give you much better and beneficial output. Since years, things have not changed but the pattern and style of doing things has changed. If we look at the history, the orthodox way of promoting a business is still being implemented but in a different fashion i.e. News Paper/Wall Poster, business promotion visits etc. have taken the place of electronic mediums and internet. Things are being transferred/spread much faster than before via electronic and digital medium. Time, efforts and money all are saved here through modern technologies and at the same time bulk/mass audience can be targeted on a single click than using the old methods of hardcore marketing. The more time/efforts you save the more business you are likely to gain so that doesn't mean that slow and steady tortoise doesn't win the race but in this competitive world if you're faster, quick and stable like smart/attentive rabbit and decide to rest, then using some smart, innovative actions, cost effective techniques, technologies or tools like alarms will help you wake up in time and move swiftly ahead of your competition. Resting is equally important to effectively organize and take your work in proper direction with fresh mind. In order to reach uphill tasks and generate productive outcome you must take rest periodically. If the things are not working the way it should work for you then don't let the pressure or work overload on you, be an attentive rabbit, take a gap or break and work out on future steps and plans with a relaxed frame of mind instead of comparing your pace with the others and getting into bottlenecks.
Now the New Year has begun, every year we make some new resolutions and plan to be better and successful. We constantly thrive to bring ourselves up to the speed of changing world and economy. When there are challenges like fluctuation in global economy, diversities in services, mergers and deregulating companies it becomes difficult to adapt towards such challenges. To bring upon noticeable and unique change seems the only option to stand out of the competition. Using the economy and technology wisely would prove to be a good helping hand in standing up above the competition.
The New Year 2014 will be confronted with many such challenges and upgrading to the latest and advanced technologies will help people to survive through these challenges in their business. It will be a test of a patience and observation both to survive and grow. Everyone wants to grow swiftly and smoothly in less time but when we are running after a success with a smooth and stable pace, at the same time, patience and smart move plays an important/key role to keep us intact and organized to focus on our defined objectives or set goals. It is always important to take some time to plan out things and study them before implementing or executing it so taking rest or break like attentive rabbit (in a rabbit and tortoise story) to examine/scrutinize/probe performance in between, is very important when we are moving with a fair pace towards our goals. We should always take some time to sharp our axes/blade/edges for cutting a log of wood else results would be futile and time, money and efforts all would be wasted in wrong direction. For example, Student giving an exam requires to sharp pencil but could not do that due to important portion/section of the exam paper yet left to be written and as the time is running out and about to finish, student decides not to cease or stop or waste time to sharpen pencil edges as it is useless/time wasting and instead continue writing but this would not be an effective approach and handwriting could get disturbed/poor which will be of severe consequence than leaving some portion of that exam paper so it is advisable to sharpen your needles/blades/pencil edges taking out some time from your busy schedule or fast moving life. Take a pause/break and plan out things as per the market demand and put those plans into real action in a timely manner. Make Plans and Keep on checking them on periodic basis taking breaks at regular intervals to ensure right directional actions and outcome. Change plans through mutual discussion with peers/team members if they does seem to be working.
Companies need to embrace a proper working environment in their organizational structure and time management also comes into picture to become successful. To manage time effectively it is important to prioritize our important and urgent work. Stefan coven has presented a very successful and proven time and effort management model through his 4 quadrant theory. 1st Quadrant has (Always give 1st Priority): Very Important and Urgent Work, 2nd Quadrant has (2nd Priority): Very Important and Not Urgent Work, 3rd Quadrant has (3rd Priority): Not Important and Urgent and 4th Quadrant has (4th Priority): Not Important and Not Urgent. This way work can be organized and planned through effective/proper usage of time and efforts and thereby will lead to produce optimum and top notch results.
It is important to showcase your business smartly, sagely and advisably to your target audience in an effective and economic way by using cost effective and advance techniques/technologies like wheels or alarms or electronic medium (as mentioned in above examples) simply to stand out of the competition. Having a web presence to promote or demonstrate your business would prove to be one of the best effectual ways to the remedy for survival and growth in this digitalization era. Website development will give you online presence and you can extend your global customers reach. Website represents your business so it is vital to have robust, flexible, lavish and dynamically functional structure in place spending minimum from your pockets. Website can be developed using the latest advance and cost effective technologies like PHP, WordPress (WordPress CMS), Joomla, Magento, Drupal and .Net. With the help of new and robust technology like HTML 5, websites can be made responsive i.e. Website will be mobile compatible and friendly so it will reach and target more users (mobile users) in less time and money in comparison to other expensive alternatives like developing a native mobile application from scratch. SEO (Search Engine Optimization) coding can be done on the website from scratch to improve its Google and different search engine rankings that will increase the chances of being noticed by more users and thereby increase the chances to procure more business and achieve defined set goals/yearly/monthly targets.
Time, Economy, Efforts and quality are generally directly proportional with each other but if we save time or efforts for the same output quality, economy can be saved at the same time. For example: In place of having a native mobile application, websites designs can be made responsive that will run and be compatible on mobile platforms as mentioned above. Website Design can be made responsive in a much cheaper price than a native mobile application development.
The effective and smart usage of new economy, efforts and time has thus become essential to become successful. You can rely on us towards bringing success/business in less time, efforts and price/money for your firm through the usage of robust and cost effective open source technologies like PHP, WordPress (WordPress CMS), Joomla, Magento, Drupal, HTML 5. We have immense experience in technologies like PHP, WordPress (WordPress CMS), Joomla, Magento, Drupal, HTML 5 and .net. We can make a fully professional, fully fledged and dynamically functional website and can make website design responsive i.e. mobile compatible with in your pocket limits.
We have an exciting offer running for start-ups and small businesses in (WordPress CMS) website development. Please visit the offer page here.
There are no hidden conditions or terms in the provided offer, you will get what you see.
Alternately, you contact us at: sales@webelephants.com to know more on the offer and our services.